About us
Cap the night, celebrate special occasions, or simply veer away from traditional dinners and treat yourself to a nice, piping-hot freshly baked pizza from the kitchens of Numero Uno Pizza and Pasta. Located at 20 Pier Street, Altona, our quaint restaurant brings you everything good that Italy has to offer, especially when it comes to our wide range of pizzas.
Dine on our Margherita with Tomatoes and Cheese, Napoli with Cheese and Anchovies and Olives, and Pescara with Seafood-Based ingredients. If you're on a diet or gluten-intolerant, we also have Pizzas and Pasta that are free of gluten.
Order online today and get your food in minutes.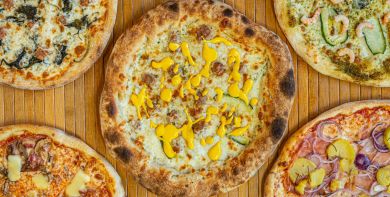 Reviews